Latest News
News Releases from the Archdiocese
Publish date: June 24, 2022
I am grateful to the Justices of the Supreme Court of the United States for their willingness to hear Dobbs v. Jackson Women's Health Organization, and for their opinion, which affirms the deep value inherent to every human life.­
News from CatholicPhilly.com
"As happy as we may be" with the June 24 decision overturning Roe v. Wade, Baltimore's archbishop said it's not a cause for celebration but for renewed efforts "to help women in difficult pregnancies."

A high school coach had been told to stop praying on the 50-yard line, and he refused. When his contract was not renewed, he sued the school for violating his First Amendment rights. The high court sided with him June 27.
Things Worth Dying For: Thoughts on a Life Worth Living
Archbishop Charles J. Chaput, O.F.M. Cap, Archbishop Emeritus of Philadelphia and bestselling author of Strangers in a Strange Land, has authored a book that examines life's central questions: why are we here, and how can we live and die meaningfully? With compelling grace, he shows us that the things worth dying for reveal most powerfully the things worth living for. Click here to learn more and order your copy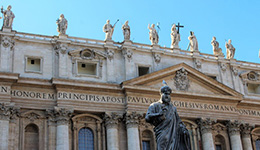 The Holy See
The official website of the Holy See is available in six languages. This website is updated regularly with news about Pope Francis, the Vatican, and issues facing the Church and the World.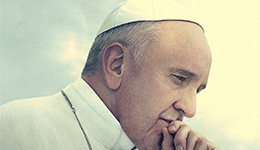 Pope Francis' Encyclical "Fratelli Tutti"
Pope Francis recently released his latest encyclical "Fratelli Tutti" on fraternity and social friendship. The encyclical is available in English and Spanish.