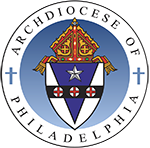 Mission Statement
The Culture Project is an initiative of young people set out to restore culture through the experience of virtue. We proclaim the dignity of the human person and the richness of living sexual integrity, inviting our culture to become fully alive.
The Culture Project returns to Philadelphia
Founded by Ms. Cristina Barba Whalen, a graduate of Archbishop John Carroll High School, The Culture Project missionaries visit Catholic middle schools, high schools, parish religious education and youth ministry programs, and young adult settings to speak about human dignity and sexual integrity. All sessions and talks are free of cost for any location within the Archdiocese of Philadelphia. The Culture Project offers students an encounter with other young people who are an inspiring witness of counter-cultural virtue.
Through dynamic presentations, compelling personal stories, and one-on-one encounters, the Culture Project missionaries draw young people back to the basic truth that all human beings have inherent dignity and worth, evidenced by Church teachings and biological facts. After establishing this groundwork, they address chastity, sexual integrity and social media best practices. Their work is steeped in St. John Paul II's teachings on Theology of the Body. It is an invitation into the beauty and greatness of a life of virtue.
Who are the Culture Project missionaries?
The Culture Project missionaries are a team of six vibrant, faithful young adults (recent college graduates) who have committed a year or more of their life to outreach in the Diocese where they are stationed. Before they begin work, the missionaries undergo months of extensive training from nationally and internationally renowned psychologists, theologians, medical doctors and youth ministry leaders. This training is strengthened by their commitments to daily mass, daily holy hour of prayer before the Blessed Sacrament, continued personal formation and intentional community life. To get involved in The Culture Project in the Archdiocese of Philadelphia, click below:
Schedule a visit
Missionaries are available to speak to teens (7th-12th grade), young adults, and parents at schools, parishes, conferences and community events, October through May. Scheduling for the 2021-2022 School Year has begun! To learn more or schedule a session, please visit https://thecultureproject.org/schedule/.
Meet the Missionaries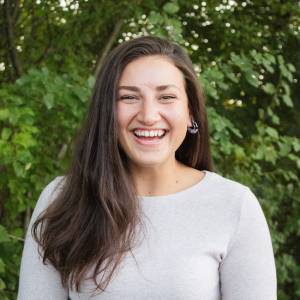 Clare Sherman graduated from Walsh University in 2019, earning a bachelors degree in Sociology Applied Family Studies, along with a minor in Psychology. Clare always had a passion for ministry, as well as a profound desire to learn the deeper meaning behind human existence. When she found The Culture Project, it opened the door for her to do just that. The deeper meaning that she had been so desperately searching for was revealed to Clare through this mission, and she is now determined to spread it herself. "I should not have had to search for the meaning behind my body, my worth, and my existence at the age of 23. I said 'yes' to this mission because we should not have to search at all; we deserve to have the truth be brought to us and we are all entitled to that deeper meaning without the tireless search"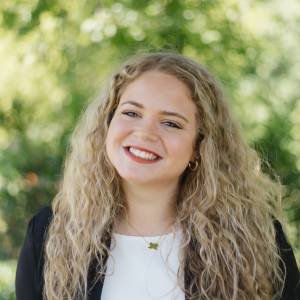 Amber Charles graduated from the University of Kansas in 2020 with a B.S. in Supply Chain Management and International Business. She grew up in Grapevine, Texas and has always had a love for traveling and the outdoors. Amber heard about CP through her campus minister, a past CP missionary. She became attracted to the CP mission because of the freedom and healing she found through chasing a more virtuous life and being reminded of her own dignity. After seeing how transformative these messages were in her life, she felt a call to mission. "I believe the core of the CP mission is to break down the walls that keep people outside and bring them in by reminding them of their dignity and worth. I wanted to be a part of that."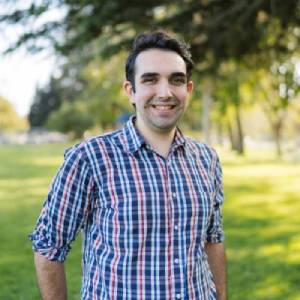 Nick Schartz is a Southern California native who moved to Colorado in 2015 to attend the Colorado School of Mines. In October 2018, Nick felt the Lord calling him from his studies with a zeal for mission. Nick first encountered CP at the FOCUS SLS18 conference in Chicago and over the next couple years learned about their mission. Their message of dignity and authentic love struck him, and after a fortuitous conversation with CP missionaries at the SLS20 conference, Nick decided to give a year to share this message with others as a CP missionary. "The message of our dignity as sons and daughters of God and the love we were made for is a message our culture needs. I became a CP missionary so others can become fully alive."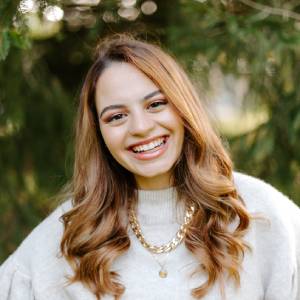 Alanis Vega is a New Yorker who spent 4 years in the beauty industry doing make-up on the women of the Upper East Side. God works in the funniest of ways when, after work, she attended Catholic Underground, where she (not so) coincidentally sat in front of the CP missionaries. As a person who's so passionate about the pro-life movement, she wondered if there was a way to reach these beloved women before abortion could ever become a thought. The message of human dignity and sexual integrity that The Culture Project so rightfully perpetuates amongst the youth, is where she found just that. "What if we were a part of Christ's army? What if we became soldiers for Christ? If we equip ourselves daily with the weapon of the rosary, the shield of knowledge in the faith and the healer of all wounds, the Eucharist, there is no battle that we won't win"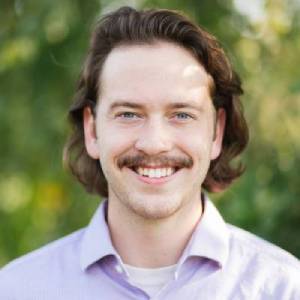 Matthew Dolinar is from Cleveland, Ohio and graduated from Franciscan University of Steubenville with his undergraduate in History and Theology in 2020. His career goal is to teach high school, but wanted to take a year or so to serve an unconventional job. He initially heard of culture project from his friend, Peter, who was signed up as a first year missionary. He was intrigued by the message of addressing healthy views of relationships in order to grow in community and with God. All of the theology in world will not move a man's heart who has never experienced relationship. It was this opportunity to help people put faith into practice that instilled a "Yes," from Matthew.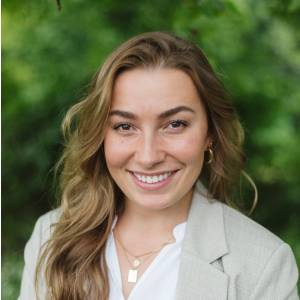 Clare Hall grew up in northeast Wisconsin and was studying Exercise and Sport Science at U.W. La Crosse when she started to feel a passionate desire to serve God wholly, but was unsure about how to until she encountered The Culture Project on social media. She was drawn in by the authentic joy and zeal the missionaries had to share the real definition of love and where true happiness lies, after having stubbornly stumbled along through most of college searching for those answers herself. Learning about St. John Paul II's Theology of the Body and diving into Authentic Femininity radically transformed her heart and she wants nothing more than to share those messages of healing and truth with other young people. "There's so much more depth and beauty to chastity and living a life of sexual integrity than I ever expected. I've never felt more loved than in that context, and that is something that desperately needs to be shared with our broken and confused society today."
Support The Culture Project
The Culture Project enriches the Church through sharing the Gospel of Life. Share in this blessing by staying informed with digital newsletters and help be a part of the mission.
---
CONTACT US
P.O. Box 86 • Wynnewood, PA 19096
1 (800) 315 8684 • [email protected]
https://thecultureproject.org

Facebook: https://www.facebook.com/ TheCultureProjectIntl
Instagram: @thecultureprojectintl