Latest News
News Releases from the Archdiocese
Publish date: August 8, 2022
News from CatholicPhilly.com
Kremlin propaganda regarding Russia's invasion of Ukraine violates the very purpose of language: to witness to the Truth itself, who is Jesus Christ, writes Gina Christian.

The "minor miracle" of the bill's Aug. 7 passage, lauded by several Catholic leaders, will tackle environmental concerns while lowering prescription drug prices.
Things Worth Dying For: Thoughts on a Life Worth Living
Archbishop Charles J. Chaput, O.F.M. Cap, Archbishop Emeritus of Philadelphia and bestselling author of Strangers in a Strange Land, has authored a book that examines life's central questions: why are we here, and how can we live and die meaningfully? With compelling grace, he shows us that the things worth dying for reveal most powerfully the things worth living for. Click here to learn more and order your copy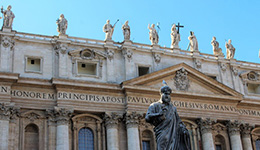 The Holy See
The official website of the Holy See is available in six languages. This website is updated regularly with news about Pope Francis, the Vatican, and issues facing the Church and the World.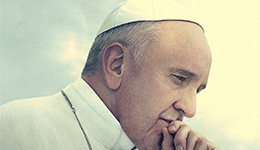 Pope Francis' Encyclical "Fratelli Tutti"
Pope Francis recently released his latest encyclical "Fratelli Tutti" on fraternity and social friendship. The encyclical is available in English and Spanish.