Click here to celebrate Sunday Mass online with Archbishop Perez at 11:00 a.m. from the Cathedral Basilica of Saints Peter and Paul and the Shrine of Saint Katharine Drexel
Click here for this Sunday's Liturgical Aid with music for today's Mass (PDF)
Latest News
News Releases from the Archdiocese
Publish date: September 24, 2021
Saint John's Hospice (SJH), a ministry of Catholic Social Services of the Archdiocese of Philadelphia (CSS), will honor members of the Philadelphia Phillies organization for their support of SJH's mission to provide crucial, life-sustaining services with dignity, respect and compassion to homeless men in Philadelphia.
News from CatholicPhilly.com
Peggy and Christine Smith couldn't even attend church due to their infirmities, but their humble prayers sparked a spiritual revival that transformed their wayward village -- and we're called to do the same, writes Gina Christian.

Despite calls to make abortion a constitutional right, local experts are optimistic about efforts to protect the unborn, with younger generations increasingly active in defending life.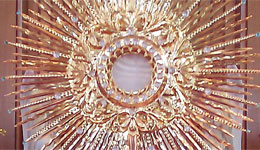 Office for Divine Worship Workshops
The Office for Divine Worship offers workshops for lectors and ministers of Holy Communion that are designed to provide ongoing formation for this important liturgical ministry.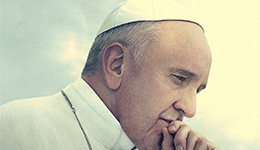 Pope Francis' Encyclical "Fratelli Tutti"
Pope Francis recently released his latest encyclical "Fratelli Tutti" on fraternity and social friendship. The encyclical is available in English and Spanish.