Latest News
News Releases from the Archdiocese
Publish date: May 25, 2022
Ayer nos enteramos del horrible tiroteo en la escuela Robb Elementary School de Uvalde (Texas), que se cobró las preciosas e irremplazables vidas de 19 niños y dos maestros que trataron de protegerlos.
News from CatholicPhilly.com
Gov. Kevin Stitt enacted one of the nation's most restrictive abortion laws May 25, saying he has kept his promise to voters to "sign every piece of pro-life legislation that came across my desk."

See the 2022 All-Catholic teams for the Philadelphia Catholic League in softball, boys' lacrosse and girls' lacrosse.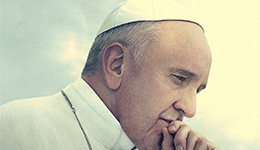 Pope Francis' Encyclical "Fratelli Tutti"
Pope Francis recently released his latest encyclical "Fratelli Tutti" on fraternity and social friendship. The encyclical is available in English and Spanish.