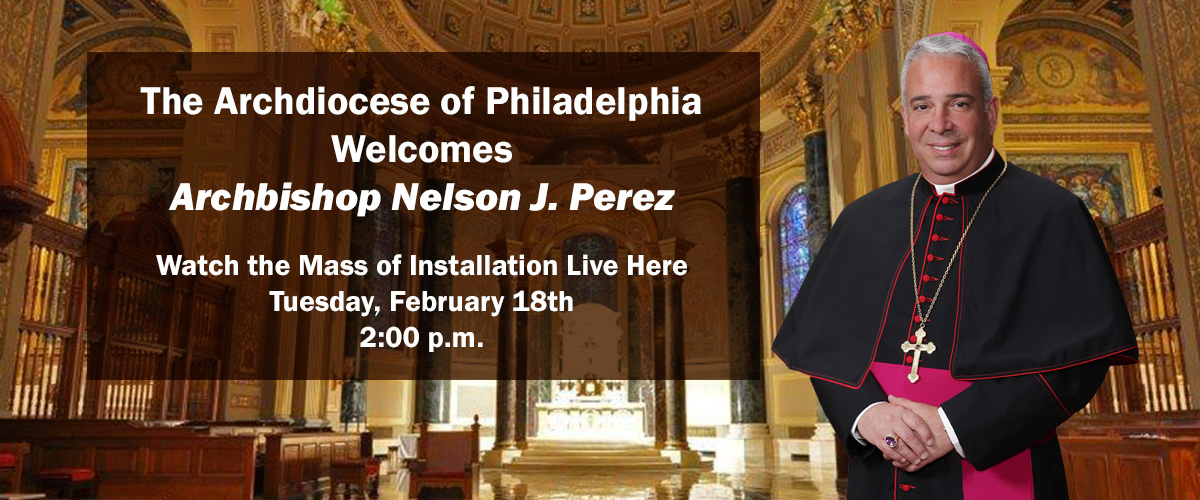 Latest News
News Releases from the Archdiocese
Publish date: January 24, 2020
Archbishop Charles J. Chaput, O.F.M. Cap. has asked that all parishes in the Archdiocese of Philadelphia consider taking up a voluntary collection to help the people of Puerto Rico as they recover in the wake of recent natural disaster.
News from CatholicPhilly.com
Pro-life events can be painful for those facing post-abortive grief or infertility, say outreach workers. Awareness, support groups and a relationship with Christ make healing possible.

President Donald Trump became the first president in the 47-year history of the march to speak in person at the event Jan. 24 in Washington. "Together we are the voice for the voiceless," he said.