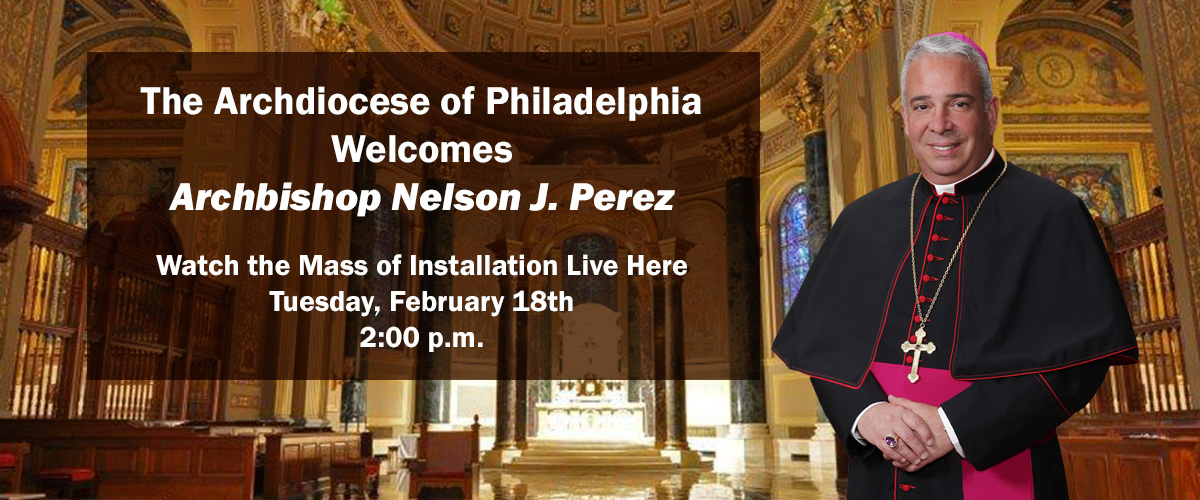 Latest News
News Releases from the Archdiocese
Publish date: February 14, 2020
Most Reverend Nelson J. Pérez will be installed as the 14th Bishop (10th Archbishop) of the Archdiocese of Philadelphia on Tuesday, February 18th at the Cathedral Basilica of Saints Peter and Paul.
News from CatholicPhilly.com
Funeral director Jim Brady and his wife Amanda, a 911 dispatcher, take nothing for granted -- including each other and the love they've shared since high school.

Changes of assignment for four archdiocesan priests and two permanent deacons were announced Feb. 14.