Latest News
News Releases from the Archdiocese
Publish date: November 30, 2015
With more than 2,700 people painting the mural, representing more than 100 countries, the mural is a contender for a GUINNESS WORLD RECORDS™
News from CatholicPhilly.com
Father Bill Carmody, longtime director of Respect Life director for the Diocese of Colorado Springs, says there is no place for violence in the pro-life movement. Bishop Michael J. Sheridan of Colorado Springs called the actions of the shooter "an act of pure evil."

Pope Francis ended his papal visit to Central Africa by urging Christians and Muslims to live peacefully. He implored Christians and Muslims to act as brothers and sisters because they are created by the same God.

Extraordinary Jubilee Year of Mercy
The Archdiocese of Philadelphia invites everyone to celebrate the Jubilee Year of Mercy, a time to meditate upon and more actively respond to the infinite mercy of God.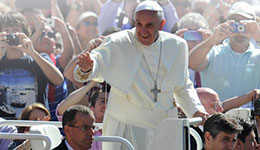 World Meeting of Families 2015
Held every three years and sponsored by the Holy See's Pontifical Council for the Family, the World Meeting of Families is the world's largest Catholic gathering of families.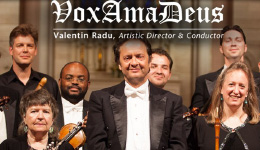 Concerts at the Cathedral Basilica
Experience World Renowned Artists in Pennsylvania's Largest Cathedral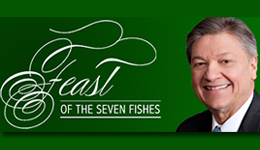 7th Annual Feast of the Seven Fishes
The Feast of the Seven Fishes event benefits the Catholic Charities and the Archbishop's Christmas Benefit for Children and is a festive night that celebrates a wonderful Christmas tradition.