Nothing Compares
Nothing Compares to Being There
"I have greatly desired to eat this Supper with you." cf. Luke 22:15
All of us know instinctively that nothing compares to "being there" in person. Whether it's being at a friend's wedding, sitting down to have a heart-to-heart conversation, comforting a family member while she is grieving or watching as your baby takes his first steps, we all know that being physically present makes all the difference. The same logic applies to our life as Catholics. Especially when it comes to the Mass, truly, nothing compares to being there.     
The Nothing Compares initiative is an opportunity for parishes to issue a heartfelt invitation to parishioners to return to the in-person celebration of the Mass after the many long months of the pandemic.  It draws upon the central truth of our Christian faith that Jesus Christ encounters and saves us in the flesh, through in-person presence. Please find below resources and guidance to assist you in inviting your community back to the fullness of Catholic life!
Video Invitation from Archbishop Nelson J. Pérez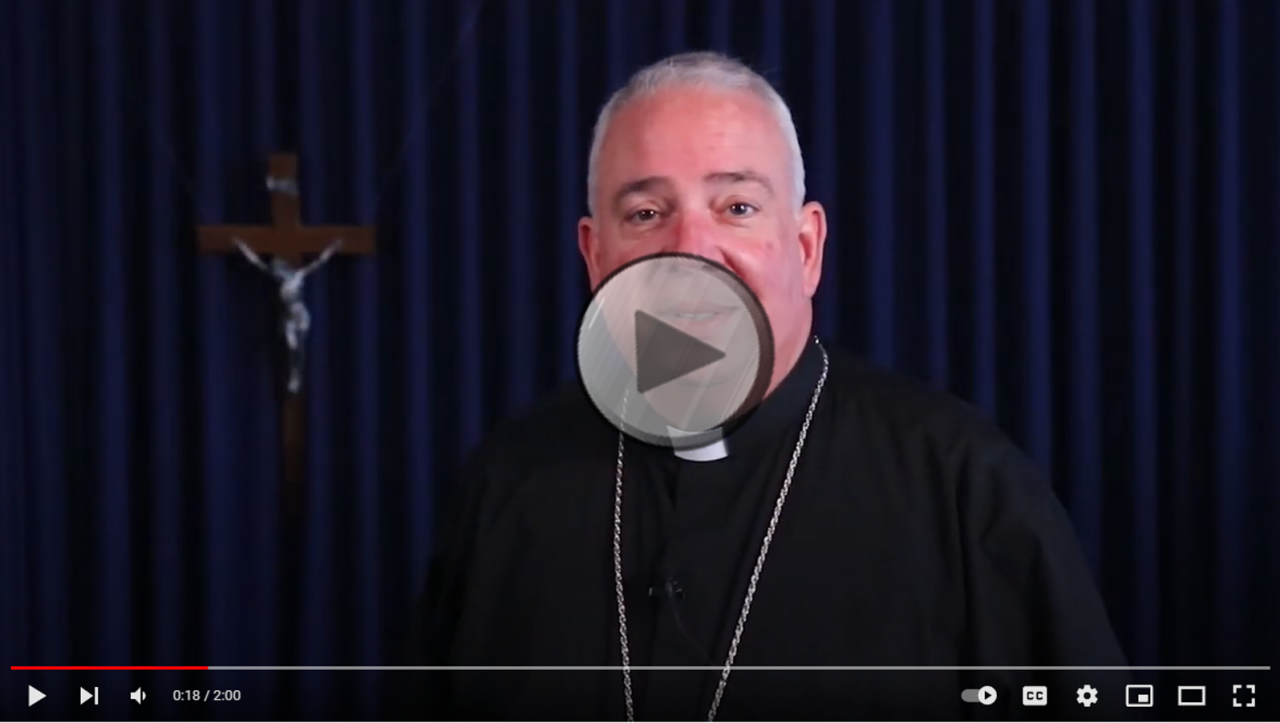 (Video en español)
Preparing Your Invitation - Summer 2021
Letter to Pastors and Leaders of the Archdiocese  /  Suggestions for Your Planning
Webinar: Nothing Compares: Making an Effective Invitation with Dan Cellucci
Assemble Your Planning Team
Who should be on the team? Consider assembling a small group of people who have a gift for communicating effectively with warmth, joy and a Christ-centered mindset. Include someone who is adept at social media and e-communcations as well as someone who has a well-developed understanding of evangelization. 
Suggested resources to assist with your planning and brainstorming:
Identify Your Audience
This invitation is for everyone in the parish, with a special emphasis on those who, pre-covid, were attending Mass but who are no longer attending and may not return.
Plan Your Invitation
Make a plan to "saturate the soil," using all communication outlets available to you with a special emphasis on personal invitations. The hard launch for this invitation will be Sunday, November 28, 2021 and invitations will continue throughout that week. Here are some recommended avenues to use in issuing your invitation:
Personal Invitation

A mailed hard copy letter from the pastor
Phone calls 

Electronic Communications

Mass emails
Social Media
Include messaging in your current livestreaming

Examples from parishes: Click the link below to see a few examples of how some parishes are communicating the invitation to their community.
In your communications, consider making these points:
Acknowledge the difficulty of the pandemic
Affirm the person's relationship with the parish, that they are known, loved and cared for
Address the possible obstacles that prevent them from returning: fear, they got out of the habit, the convenience of livestreaming, their lack of awareness that anything is missing by not attending Mass
Speak to the supreme good of attending Mass in person, how it enriches their lives, brings peace, etc…
Making Your Invitation - First Week of Advent 2021
Archbishop Pérez' Nothing Compares to Being There Video Invitation to the Faithful
Please use social media and other electronic communications to send this video out to your community as broadly as possible. 
"Nothing Compares" Graphics
Homily Suggestions
Sample Letter from the Pastor 
To request any of the texts below in a Word document for editing, please click here to send us an email. 
Sample Emails
Social Media Posts
Five-Part Video Series
These short videos can be used as part of your invitation to parishioners to return to the in person celebration of Mass. Consider offering them as a series by emailing/posting them once a day for 5 days or once a week for 5 weeks.  
Lesson Plans and Other Resources
Lesson Plans for Teachers and Catechists
Written by Sr. Edward Quinn, IHM, Assistant Superintendent for Curriculum, Instruction and Assessment
Articles/Bulletin Reflections
Bulletin articles by Rev. Matthew Biedrzycki, Parochial Vicar, Cathedral Basilica of Saints Peter and Paul, Philadelphia – Note: It is permissible to edit the first line of these reflections to reflect the timeline in which you are using them. 
Videos and Faith Formation Series
Eucharistic Miracles
Quotes from Scripture and the Saints
Use these inspiring quotes as you invite people back to the in person celebration of Mass.  You can use them in letters, text messages, on your website and as social media posts.  Social media graphics of each quote have also been provided below. Many thanks to Meigan Kelley of GrowingCatholics.com for creating these graphics for this project. 
"For where two or three come together in my name, I am there with them." – Matthew 18:20
"I am the bread of life. Your ancestors ate the manna in the desert, but they died; this is the bread that comes down from heaven so that one may eat it and not die." – John 6:48-50
"It would be easier for the world to survive without the sun than to do so without the Holy Mass." – Saint Padre Pio of Pietrelcina
"If angels could be jealous of men, they would be so for one reason: Holy Communion."  – Saint Maximillian Kolbe
"The greatest love story of all time is contained in a tiny white host." – Archbishop Fulton Sheen
"Jesus has made Himself the Bread of Life to give us life. Night and day, He is there. If you really want to grow in love, come back to the Eucharist, come back to that Adoration." – Saint Mother Teresa of Calcutta
"If Christ did not want to dismiss the Jews without food in the desert for fear that they would collapse on the way, it was to teach us that it is dangerous to try to get to heaven without the Bread of Heaven." – Saint Jerome
"When we work hard, we must eat well. What a joy, that you can receive Holy Communion often! It's our life and support in this life — Receive Communion often, and Jesus will change you into himself." – Saint Peter Julian Eymard
Information about Archdiocesan guidelines for COVID19 can be found at archphila.org/arise.