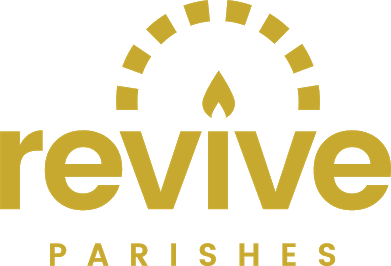 The Archdiocese of Philadelphia is grateful to partner with Revive Parishes (reviveparishes.com), an organization that provides online ministry training for parish leaders taught by the best and most experienced Catholic ministry practitioners in the country.  Revive provides parish ministry leaders with a way to enrich their own ministry and deepen the ministry skills of fellow staff and volunteers so that they can more effectively care for the people of the parish.
There is no cost to use the Revive platform and it is open to everyone in the Archdiocese of Philadelphia.  It is particularly intended for those who have a leadership role in parish ministry, whether they be clergy, staff or volunteer. Please watch the 2-minute video below for an introduction to Revive!
Access our Archdiocesan Revive Platform at this link:
https://reviveparishes.com/philadelphia/
How to log-in and start using Revive 
Go to our Archdiocesan Revive Platform using the link above.
Click "Sign-Up."
Answer the questions asked.
You will receive a "Welcome" email. Use the link in that email to create a password and you're in!
** After you have signed up, you can log back in to your account at any time using the "Log-in" button. **
Revive Resources
Introducing Revive – Things to know about Revive from the Office for the New Evangelization. Use this flyer to tell others about Revive.
Graphics for Publicizing
2-Minute Video Introduction to Revive