So it is that in accordance with the Divine Plan a wonderful variety of religious communities has grown up which has made it easier for the church … to be equipped for every good work and ready for the work of the ministry—the building up of the Body of Christ. —
Second Vatican Council, Decree on the Adaptation and Renewal of Religious Life Perfectae Caritatis, no. 1
ROSARY RALLY PRAY FOR VOCATIONS
TO THE PRIESTHOOD AND RELIGIOUS LIFE
Dear Brother Priests, Deacons and Religious,
Greetings to you as we welcome a new Archbishop and give thanks for the wonderful leadership of Archbishop Chaput! As we have experienced much fruitfulness in vocations throughout Archbishop Chaput's tenure, we anticipate that with the blessing of Almighty God and the outpouring of the Holy Spirit, we will continue to see many men generously respond to Our Lord's call under the leadership of Archbishop-elect Perez.
As we encourage and foster vocations to the priesthood and religious life, we assist in God's plan for the Archdiocese of Philadelphia. The Vocation Office is excited to announce the inauguration of a new initiative aimed at promoting vocations and fostering a culture of vocations throughout the Archdiocese.
On Wednesday, March 25th, the Solemnity of the Annunciation of The Lord, the Vocation Office for the Diocesan Priesthood is hosting an Archdiocesan-wide ROSARY RALLY. Think of the power of the entire Archdiocese praying the Rosary together for an increase in vocations! I encourage and urge you to watch a video message below describing this initiative in more detail (https://vimeo.com/387873134)
In summary, the seminarians from St. Charles Borromeo Seminary will be leading the rosary and this will then be streamed to the gathered faithful at one of seven locations throughout the Archdiocese (see list below). At the conclusion of the Rosary, there will be a presentation on an exciting partnership with Serra International and the creation of Parish Vocation Committees.LOCATIONS:
Archbishop Ryan High School
Bishop Shanahan High School
Cardinal O'Hara High School
Cathedral Basilica of SS Peter & Paul
Our Lady of Czestochowa Shrine
Pope John Paul II High School
St. Raymond of Penafort Parish
To make this initiative a success, I ask EACH OF YOU to encourage your parishioners and communities to attend one of the seven locations and to BE BOLD in inviting others to accompany them. Your invitation, support and encouragement are instrumental in making this evening – and this initiative – a success.
In addition, at each location, we will enshrine an image of Our Blessed Mother and on the Feast of her powerful YES to God's invitation, ask her intercession as we pray for those men and women whom God is calling to the priesthood and religious life.
Please do not hesitate to contact me about this initiative! We have developed resources for you to use when you INVITE and REMIND others to gather on March 25th – these can be found on our website at HeedTheCall.org/RosaryRally.
Sincerely in Christ,
Fr. Stephen P. DeLacy
Vocation Director
Archdiocese of Philadelphia
100 East Wynnewood Rd.
Wynnewood PA, 19096
610-667-5778
610-667-5936 Fax
HeedTheCall.org
HOLY HOUR FOR VOCATIONS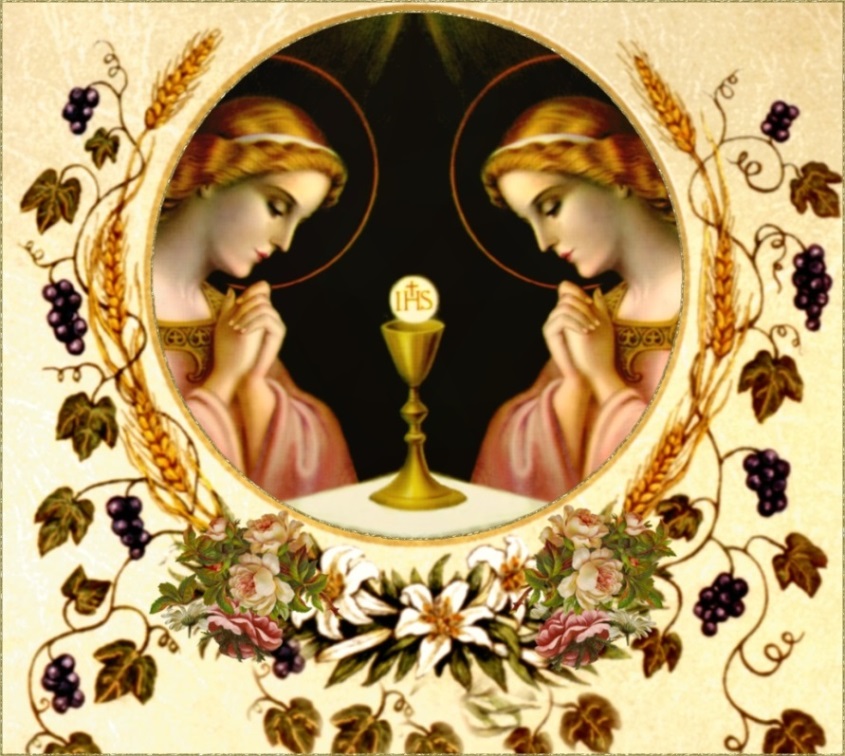 Holy Hour for Vocations
To the Priesthood and Religious Life
Sponsored by the Offices of Consecrated Life and for Divine Worship
First Thursday of Each Month
2-3 p.m. St. Joseph's Chapel 13th Floor
Archdiocesan Pastoral Center
All are invited
2:00 p.m. Exposition of the Most Blessed Sacrament
O Salutaris Hostia (all sing)
Quiet prayer
2:30 p.m. Scripture Reading
Quiet reflection
2:50 p.m. Benediction/Reposition
Tantum Ergo (all sing)
Divine Praises
---
Saturday March 14 2020
Lenten Day of Retreat at Drexel Hall/Cathedral Basilica of Sts. Peter and Paul
Presenter: Sister Sheila Galligan, I.H.M.
Sunday, September 20, 2020
Jubilarian Celebration
11:00 a.m. Holy Mass at the Cathedral Basilica of Sts. Peter and Paul
Saturday, Dec. 12 2020
Advent Day of Retreat at the Cathedral Basilica of Sts. Peter and Paul
Details will follow for each retreat and celebration as we near the dates
---
Contact
Sister Gabrielle Mary Braccio, RSM
Delegate for Consecrated Life
222 North 17th Street
Philadelphia, PA 19103-1299
10th Floor Room 1029
Phone: 215-587-3795
Fax: 215-587-3790
Email: sr.gbraccio@archphila.org
To assist those who feel called to the consecrated life, the Office for Consecrated Life lists those Congregations who serve in the Archdiocese of Philadelphia. Please see listing below.
---
Congregations of Men
CICM • Congregation of the Immaculate Heart of Mary (Missionhurst)
CSSp • Congregation of the Holy Spirit
FC • Brothers of Charity
LC • Legionaries of Christ
MSS • Missionaries of the Blessed Sacrament
OdeM • Order of Our Lady of Mercy (Mercedarians)
OdeM • Order of BVM of Mercy
OFM, Cap • Order of Friars Minor Capuchin
O.M.I • Oblate Missionaries of Mary Immaculate
OSA • Order of St. Augustine
OSPPE • Pauline Fathers
FSSP • Priestly Fraternity of St. Peter
SC • Servants of Charity
Sch.P • Order of the Pious Schools (Piarist Fathers)
SJ • Society of Jesus
SM • Society of Mary – Marianists
ST • Missionary Servants of the Most Holy Trinity
CO • Congregation of the Oratory