So it is that in accordance with the Divine Plan a wonderful variety of religious communities has grown up which has made it easier for the church … to be equipped for every good work and ready for the work of the ministry—the building up of the Body of Christ. —
Second Vatican Council, Decree on the Adaptation and Renewal of Religious Life Perfectae Caritatis, no. 1
A Blessed Advent Season
The word that Isaiah son of Amoz saw concerning Judah and Jerusalem:
In days to come the mountain of the Lord's house shall be established as the highest of the mountains, and shall be raised above the hills; all the nations shall stream to it. Many peoples shall come and say, "Come, let us go up to the mountain of the LORD, to the house of the God of Jacob; that he may teach us his ways and that we may walk in his paths." For out of Zion shall go forth instruction, and the word of the LORD from Jerusalem.
He shall judge between the nations, and shall arbitrate for many peoples; they shall beat their swords into plowshares, and their spears into pruning hooks; nation shall not lift up sword against nation, neither shall they learn war any more.
O house of Jacob, come, let us walk in the light of the LORD! (Isaiah 2: 1-5)
HOLY HOUR FOR VOCATIONS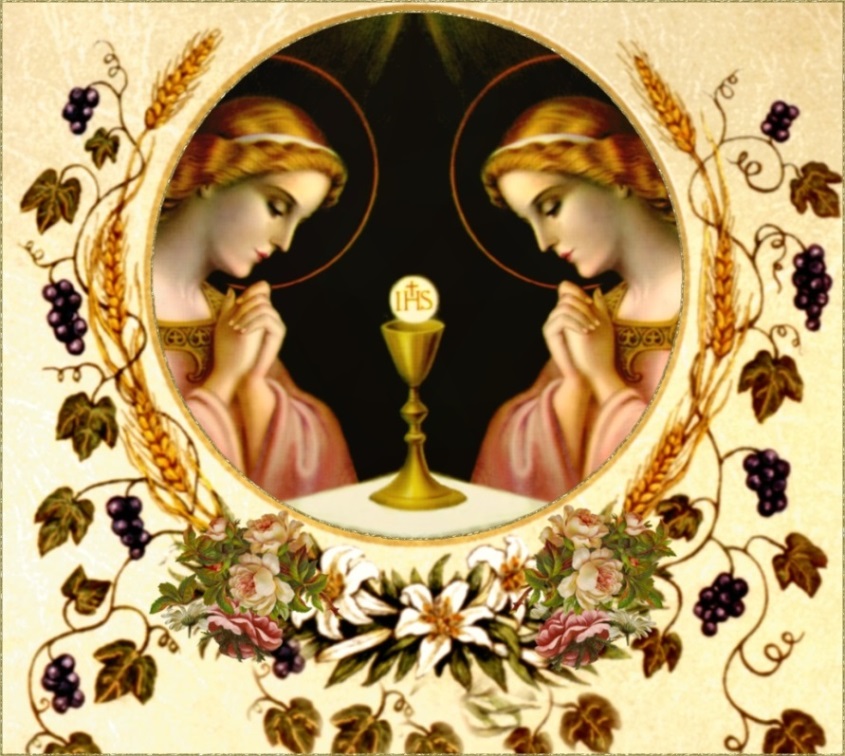 Holy Hour for Vocations
To the Priesthood and Religious Life
Sponsored by the Offices of Consecrated Life and for Divine Worship
First Thursday of Each Month
(beginning September 5th)
2-3 p.m. St. Joseph's Chapel 13th Floor
Archdiocesan Pastoral Center
All are invited
2:00 p.m. Exposition of the Most Blessed Sacrament
O Salutaris Hostia (all sing)
Quiet prayer
2:30 p.m. Scripture Reading
Quiet reflection
2:50 p.m. Benediction/Reposition
Tantum Ergo (all sing)
Divine Praises
Advent Retreat
Saturday
December 14, 2019
Office of Consecrated Life
"The Three Comings of Christ"
9:00 a.m. Morning Gathering/Introductions with coffee/doughnuts
Drexel Hall/Neumann Room Cathedral of Sts. Peter and Paul
10:00 a.m. Conference—Sister Sara Butler, MSBT
11:00 a.m. Quiet Time in Cathedral Chapel or Main Chapel
11:30 a.m. Confessions (Cathedral)
12:05 p.m. Holy Sacrifice of the Mass (Cathedral Chapel)
12:45 p.m. Lunch (Drexel Hall/Neumann Hall)
1:45 p.m. Conference—Sister Sara Butler, MSBT
2:30 p.m. Exposition with Adoration
3:20 p.m. Reposition with Benediction
3:30 p.m. Retreat Day Concludes
All are Welcome! There is no Charge!
---
Saturday, Dec. 14 2019
Advent Day of Retreat
Presenter: Sister Sara Butler, M.S.B.T.
Sunday, Feb. 2 2020
World Day of Consecrated Life
11:00am Holy Mass and reception to follow
Saturday March 14 2020
Lenten Day of Retreat
Presenter: Sister Sheila Galligan, I.H.M.
Sunday, September 20, 2020
Jubilarian Celebration
11:00 a.m. Holy Mass at the Cathedral Basilica of Sts. Peter and Paul
Saturday, Dec. 12 2020
Details will follow for each retreat and celebration as we near the dates
---
Contact
Sister Gabrielle Mary Braccio, RSM
Delegate for Consecrated Life
222 North 17th Street
Philadelphia, PA 19103-1299
10th Floor Room 1029
Phone: 215-587-3795
Fax: 215-587-3790
Email: sr.gbraccio@archphila.org
To assist those who feel called to the consecrated life, the Office for Consecrated Life lists those Congregations who serve in the Archdiocese of Philadelphia. Please see listing below.
---
Congregations of Men
CICM • Congregation of the Immaculate Heart of Mary (Missionhurst)
CSSp • Congregation of the Holy Spirit
FC • Brothers of Charity
LC • Legionaries of Christ
MSS • Missionaries of the Blessed Sacrament
OdeM • Order of Our Lady of Mercy (Mercedarians)
OdeM • Order of BVM of Mercy
OFM, Cap • Order of Friars Minor Capuchin
O.M.I • Oblate Missionaries of Mary Immaculate
OSA • Order of St. Augustine
OSPPE • Pauline Fathers
FSSP • Priestly Fraternity of St. Peter
SC • Servants of Charity
Sch.P • Order of the Pious Schools (Piarist Fathers)
SJ • Society of Jesus
SM • Society of Mary – Marianists
ST • Missionary Servants of the Most Holy Trinity
CO • Congregation of the Oratory