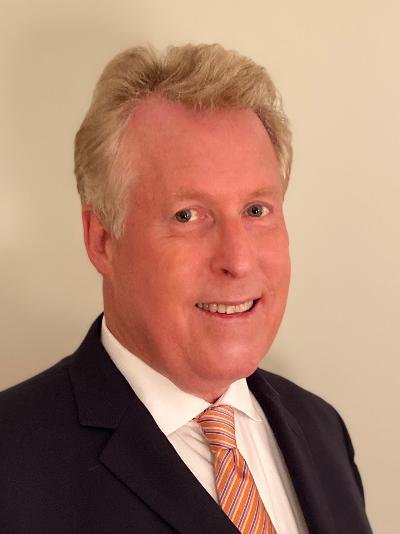 The Catholic Charities Appeal (CCA) is the Archdiocese of Philadelphia's largest single fundraising initiative. It benefits hundreds of thousands of in need and vulnerable individuals throughout the five-county region regardless of their faith tradition through the charitable ministries of the Archdiocese.
CCA is pleased to announce that Most Reverend Nelson J. Pérez has appointed Mr. Ernest W. Russom III as President of the CCA Board of Directors. Mr. Russom assumed this position on July 1, 2022. He has served on the Catholic Charities Appeal Board of Directors since 2018.
He said, "It is an honor to be asked to lead a board of impassioned professionals who are dedicated to raising funds for the many Catholic missions that provide health, nutrition, education, and hope throughout the Philadelphia Region to people of all faiths."
Since 2012, Mr. Russom has served as the Executive Director (Owner) of The Westview Associates, an executive search firm that provides retained search services within the accounting and finance arenas.
Mr. Russom holds a Bachelor of Science in business logistics from Penn State University and a Master of Business Administration in Marketing and Finance from Temple University. His extensive volunteer leadership activities include former President of the pro-bono job search assistance group Joseph's People; Past Commodore (President) of the Mid Atlantic Yacht Racing Association; Chair of The Financial Executive Networking Group (The FENG) Center City Philadelphia Chapter; and Former Judge and Race Officer for US Sailing.
Mr. Russom and his wife, Lynn, have two adult sons and are members of Saint Laurence Parish in Highland Park, PA.
# # #
Editor's Note: The Catholic Charities Appeal (CCA) is the Archdiocese of Philadelphia's single most important fundraiser, benefiting hundreds of thousands of people through countless organizations and ministries in the Archdiocese. To learn more about the CCA, please visit: https://www.catholiccharitiesappeal.org/. CCA is powered by The Catholic Foundation of Greater Philadelphia (CFGP), an independent, nonprofit community foundation. To learn more about CFGP, please visit https://thecfgp.org/.
A photograph of Mr. Ernest W. Russom III is attached for publication purposes with credit to the Archdiocese of Philadelphia.
---
Contact: Alaina N. Longo
Deputy Communications Officer
215-587-3747 (office)