Archdiocese of Philadelphia's 48th Annual Rice Bowl Initiative
This year's Rice Bowl initiative takes place Wednesday, February 22, 2023 through Saturday, April 8, 2023.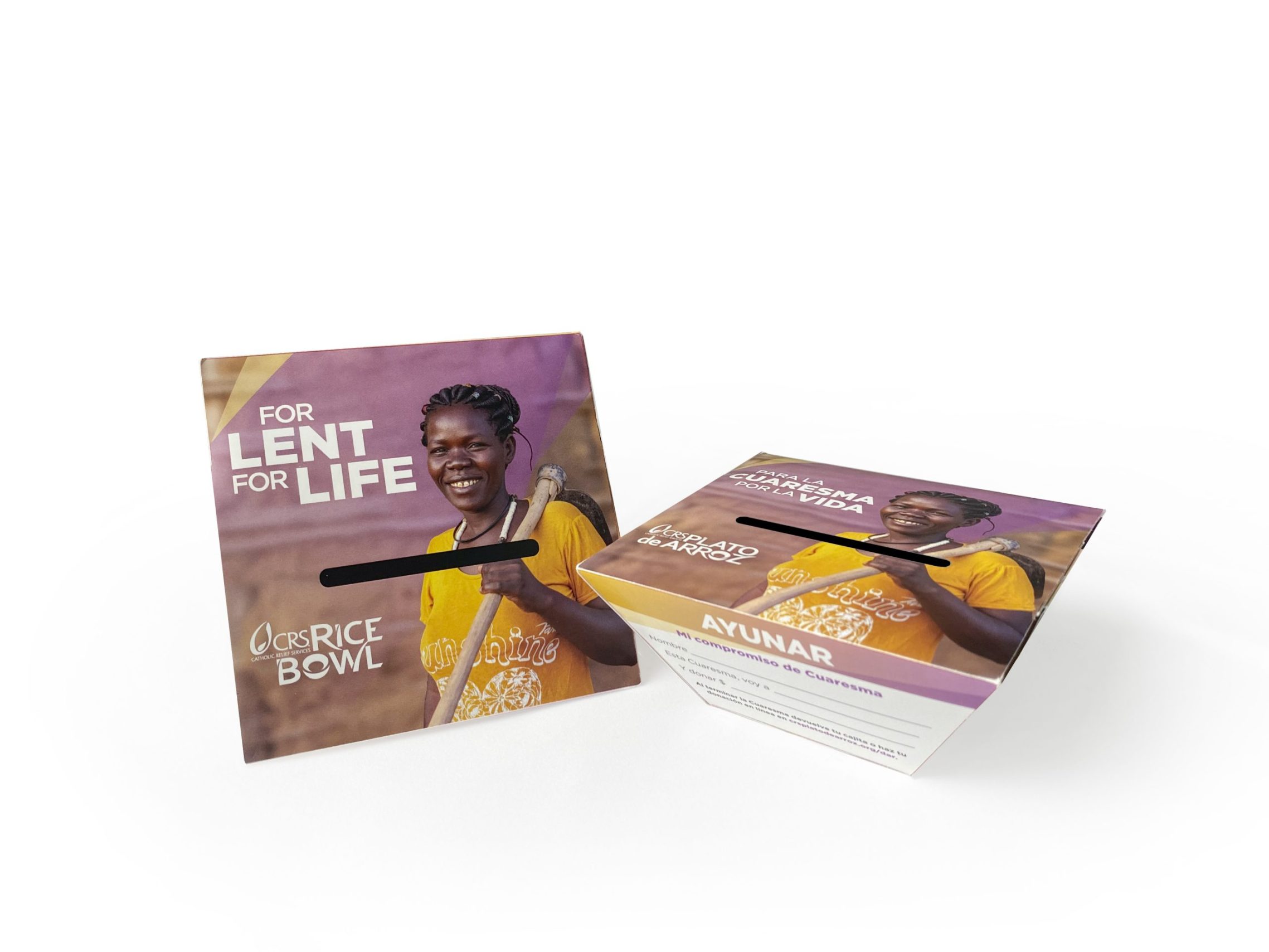 The Archdiocese of Philadelphia will once again join Catholics throughout the country by participating in Rice Bowl, an initiative of Catholic Relief Services (CRS).
This faith-in-action program provides a tangible way to incorporate prayer, fasting, and almsgiving into our Lenten journeys. It also illuminates our shared commitment to assist the poor and vulnerable in our region and around the world.
Three-quarters of all contributions to Rice Bowl will provide assistance to impoverished communities overseas. The remaining 25% will be used by Nutritional Development Services, an agency of the Archdiocese of Philadelphia, to combat hunger and poverty locally in Philadelphia
Throughout the Greater Philadelphia area, NDS supports a network of over 50 food cupboards including five food cupboards operated by Catholic Social Services of the Archdiocese of Philadelphia; five soup kitchens; and numerous community outreach programs.
For more information on CRS Rice Bowl, visit https://www.crsricebowl.org/
Video Message from Archbishop Pérez for Rice Bowl
Resources for Participation in Rice Bowl
How to Give to the Rice Bowl Collection
During Lent, we are called to give special attention to our relationship with God. Through opportunities to deepen our prayer, practice fasting and give alms, we meet our Lord and encounter our sisters and brothers around the world.
Make a donation to CRS Rice Bowl to help communities in the Philippines, Honduras, Kenya, and other countries overcome hunger and malnutrition and touch people in need locally, as well.
To donate by phone:
1-877-435-7277
To donate online:
crsricebowl.org/give
To donate by mail:
Catholic Relief Services
CRS Rice Bowl
PO Box 5200
Harlan, IA 51593-0700
Rice Bowl donations may also be sent to the Archdiocese of Philadelphia's Office for Financial Services at 222 North 17th Street, Philadelphia, PA 19103. Please note CRS Rice Bowl.
For more information, please contact Anne H. Ayella, director of the archdiocesan Catholic Relief Services office at [email protected].