Arise: Restoring Catholic Life after the Pandemic
"He has risen; he is not here; see the place where they laid him."
– Mark 16:6
The period immediately following the lifting of the COVID19 restrictions requires us to be ready to assist people to reintegrate into an active, in person engagement with parish life. Below you will find plentiful resources, guidelines, recommendations and directives for parishes and Archdiocesan institutions for the period following the lifting of the COVID19 restrictions.  May the Holy Spirit descend upon us and conform our response to the will of Jesus Christ! 
Returning to Mass Instructional Video for the Faithful
The Archdiocese of Philadelphia resumed public Masses on Saturday, June 6.
This short video explains the Archdiocesan guidelines for coming to Mass during the Restricted "Yellow" Phase.
Click here for the video in Spanish: Video instructivo en Español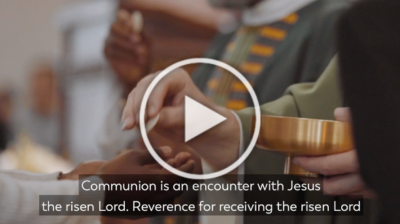 Upcoming Events
No events scheduled at this time
Suggested resources for this page may be sent to phillyevang@archphila.org.