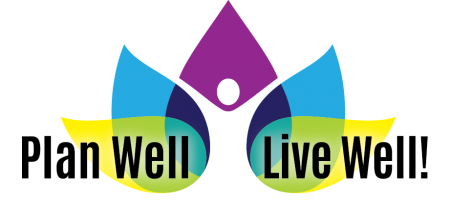 ---
A message on the markets from Vanguard
---
We're here to help you
Coronavirus is on everyone's mind with the effects being felt around the world. The markets are volatile, and we're all concerned for the health and safety of our family, friends, and colleagues. Please know that we're taking all necessary measures to safeguard our crew and the communities we live in, including following all recommended best practices around social distancing.
Our support for you
You may have concerns about the economy's reaction to the coronavirus and how it affects your plan account at Vanguard. Rest assured that our operations continue as usual and that, if you need to reach us, our Participant Services associates continue to be available to take your calls.
Although we're doing our best to serve each of our participants in a timely manner, wait times are longer because our call volumes are higher than normal. You may find it more convenient to use our online resources instead.
Visit our market volatility page for our news and views. We're staying on top of the latest information and relaying crucial updates to you.
Log on to vanguard.com/retirementplans for secure online support. Our website is available 24/7. You can view key information about your plan account and complete most transactions with a few simple clicks.
If you do need to talk to us, our associates are here to help. As you can imagine, we greatly appreciate your support and understanding during this difficult time.
We hope you will stay safe as we work through this challenging situation. And when you need support, know we'll be here for you—every step of the way.
403(b) Retirement Plan – Plan to Retire Well
This section provides a brief overview of the 403(b) Retirement Plan. For details, see the Summary Plan Description (SPD) on the Forms and Documents website page (www.archphila.org/hrbenefits).
Employer Contribution – Even if you don't contribute, your employer may make a discretionary contribution if you complete 1,000 hours of service in a calendar year. The current contribution is 4.5% of your eligible pay, and the amount will be announced each year. You become vested (own) this contribution when you complete one year of service.
Your Contributions – If you are a full-time or part-time employee, you can increase your retirement income by adding your own pre-tax or post-tax savings (in a Roth account). You can choose one method or both. Your contribution comes out of your pay before you miss it or spend it. When you enroll, you can choose to contribute any percentage of your pay, up to the annual IRS limit ($19,000 for 2019). Or, you can simply accept the "Automatic Enrollment" of a 3% paycheck deduction with a 1% deferral increase each year until your personal contribution reaches 6% of pay, slowly over a three year period. Your 403(b) account is yours. You take your account with you, even if your employment ends before you retire.
Vanguard Administers the Plan – You have a range of investment options, secure 24/7 access to your account, planning tools, and service from experienced professionals. Keep in mind that the value of your investment will fluctuate and you may gain or lose money.
Contact Us:
Phone: (215) 587-0570
Fax: (215) 587-3572
Email:

[email protected]
Director, Employee Retirement Plans:
Paul Thompson
Assistants:
Theresa Campbell
Joann Martino
ENROLLING IS EASY!
To contribute and manage your account, you need to enroll. With the ENROLL NOW feature, you are just two clicks from your path to a more comfortable retirement: Go to Vanguard.com/Enroll and enter your Social Security number, zip code, birth date, and Plan No. 094572. Click Continue and you are halfway there. If this link does not work, use retirementplans.vanguard.com.
LAY EMPLOYEES RETIREMENT PLAN
If you were employed prior to 2014 and a participant in the Lay Employees Retirement Plan, you may have earned a benefit. See the Summary Plan Description (SPD) on the Forms and Documents Page.