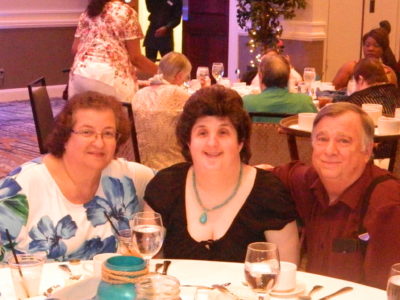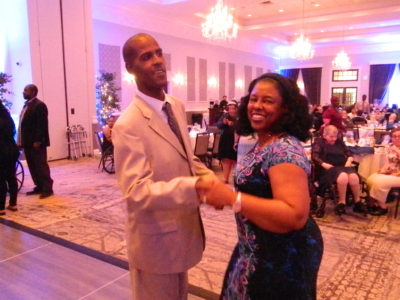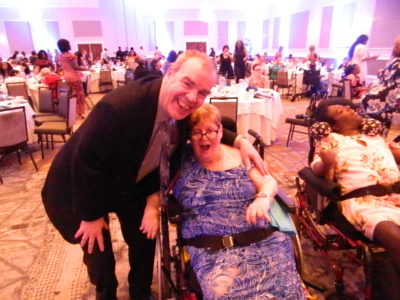 Men and women from The Communities of Don Guanella and Divine Providence (DGDP), part of the Intellectual Disabilities Division of Catholic Social Services (CSS) recently celebrated their annual spring formal at the Drexelbrook Special Event Center in Delaware County. This year's theme was "Sea of Dreams."
Approximately 435 individuals were in attendance, including those served by DGDP as well as their families and caregivers. Highlights of this year's event included entertainment and dancing, pictures, dining, and beach themed favors. The evening was made possible by numerous community sponsors.
This annual event provides men and women living with intellectual disabilities the opportunity to socialize with friends. In addition, the evening promotes the concepts of independence and personal choice, which are integral to the services provided by DGDP.
The Communities of DGDP are dedicated to transforming the lives of individuals with intellectual and physical disabilities. Dedicated staff and volunteers provide a continuum of care offering a wide range of programming options including: Community and Campus-Based Living Arrangements, Life Sharing Through Family Living, In-Home Supports, Respite Care, and Day Programs. For more information, please visit https://dgdpcommunities.org/
# # #
Editor's Note: Catholic Social Services, a ministry of the Archdiocese of Philadelphia, provides help and creates hope for thousands of individuals and families in need throughout the five-county metropolitan area. For more information, please visit https://cssphiladelphia.org/
Contact:
Courtney Flach
Media and Events Specialist
215-587-3747 (office)