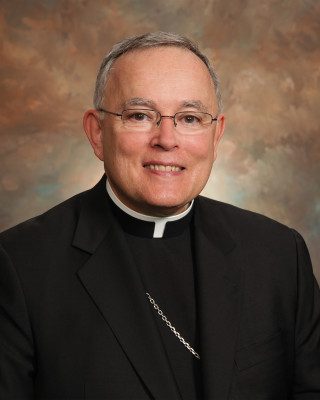 Siempre me han gustado las películas. Cuando era un niño, yo soñaba con dirigir películas. Obviamente eso no se realizó; sin embargo, he visto cientos de ellas. Muchas, como la reciente versión de Un lugar tranquilo (A Quiet Place), han sido maravillosas: una inesperada mezcla de gran elenco y dirección, geniales sustos de ciencia ficción y la poderosa belleza del amor familiar; otras, no tanto. Pero una de las películas más impresionante que recuerdo es El cielo sobre Berlín [Wings of Desire (1987)], la historia de un ángel en Berlín que elige convertirse en mortal para experimentar el amor humano.
El cielo sobre Berlín fue dirigida y escrita por el cineasta alemán Wim Wenders, un maestro del drama en películas y un documentalista consumado. Mucho del trabajo de Wenders está marcado por una espiritualidad de inspiración cristiana. Él y su esposa son sinceros acerca de su creencia en Dios, y en pasadas entrevistas él ha señalado que su vida y obra han sido «profundamente formadas por haber crecido en una familia católica». Impresionado por la encíclica Laudato Sì sobre el medio ambiente y animado por un amigo sacerdote, Wenders se embarcó en un documental del ministerio papal y pensamiento del papa Francisco. El resultado –A Man of His Word (Un hombre de palabra)– de Focus Features, estará en los cines el 18 de mayo.
En este momento en su carrera, Wenders está en la cima de su arte, y se nota en la belleza y la excelencia de esta producción. Él se enfoca persuasivamente en la preocupación del papa por el medio ambiente, los pobres y los inmigrantes. También captura el compromiso vigoroso del papa al matrimonio, la familia y la complementariedad de hombres y mujeres, un hecho del cual fuimos testigos aquí en Filadelfia durante la Reunión mundial de familias 2015.
Los momentos más absorbentes en la película, no es de sorprender, son aquellos en los que Francisco mismo visita a los inmigrantes, los pobres, los enfermos, el memorial del Holocausto Yad Vashem en Israel y el Muro de los Lamentos en Jerusalén. Wenders teje una entrevista constante, íntima, uno a uno con el papa, a lo largo de la película. Es una técnica muy efectiva; uno tiene la sensación de que Francisco está mirando directamente, hablando directamente, con el espectador individual.
Pero la técnica funciona sólo porque Francisco mismo es una atractiva presencia que se desenvuelve bien en exactamente ese entorno. El papa se expresa simple y persuasivamente en una amplia gama de temas: la dignidad del trabajo; la importancia de la pobreza tanto como una llamada de servicio como una disciplina para la auténtica vida cristiana; la necesidad de hacer tiempo para el descanso y para rendir culto; el impacto negativo de las ideologías machistas y feministas; y la urgencia para todos nosotros a ser «apóstoles de oído», es decir, personas que aprenden a escuchar bien.
El documental, aunque fuerte, habría sido aún más fuerte con una edición más estricta; es muy largo por 30 minutos. Su retrato de Francisco de Asís, aunque fue útil para la narrativa, es selectivo y sólo ligeramente familiarizado con el verdadero santo, que fue un complejo y formidable hombre preocupado por la Creación como un reflejo de la gloria de Dios, no como un recurso natural limitado. Wenders también falla (o evita) la oportunidad de presentar la visión holística católica de la dignidad humana que Francis sirve, es decir, la razón por la cual la preocupación católica por el niño por nacer, el discapacitado, el anciano, el ambiente y el inmigrante están inextricablemente unidos en una red de prioridades.
Estas preocupaciones no obstante no restan nada de sustancia de la belleza y el impacto de la película; insto a todo el que lea esta columna que la vea. Wenders y Focus Features (y el mismo Santo Padre) merecen nuestro agradecimiento por ofrecer al mundo un excepcional encuentro con el sucesor de Pedro. Que toque miles de corazones.
# # #
Nota del editor: Las columnas se publicarán cada semana en www.CatholicPhilly.com y también se puede encontrar en                       
http://archphila.org/archbishop-chaput/statements/statements.php.